LAUNCH
Designing new space always starts with asking myself two questions. What do my clients need and what they dream about. Understanding people is at the center of my interests. At this stage I collect all relevant details, take precise measurements and make photo documentation. The process begins when I find the answers.
INTERPRETATION
At this stage I start to develop customized concept of the space, including spatial planning and initial direction of materials and finishes. We discuss various variants and the moodboards. We close this stage with final functional layout and preliminary visual outline of the interior.
VISUALISATION
Following the conceptual direction we dive deeper into details and prepare 3D visualisations. I propose specific finishes, fixture & fittings, color schemes, lighting schedules and furniture in order to make sure final outcome will be exactly how we imagined.
DOCUMENTATION
After the concept design has been approved, I will proceed with full documentation construction drawings required by the builders, contractors and collaborators. Also at this stage I create a list of all materials, lamps and furniture with cost estimation and recommendations regarding shopping location.
PROJECT EXECUTION
Finalizing concept I will ensure the design intent and quality is maintained during construction phase. My vast experience in commercial and residential services coordination provides true satisfaction for my clients and contractors with whom we work.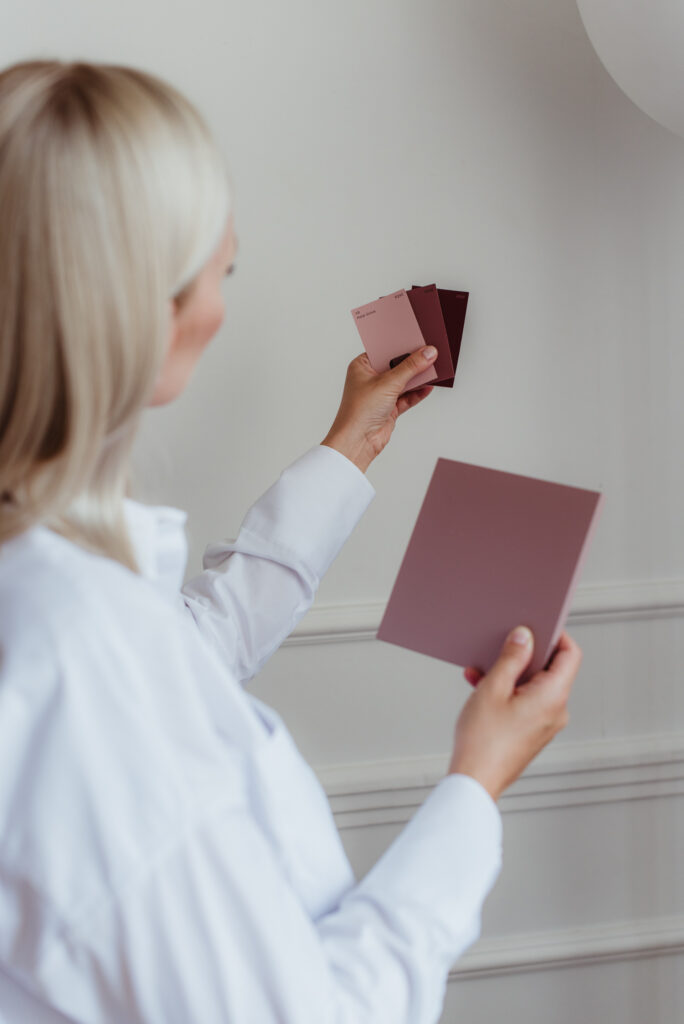 My goal is to create beautiful timeless designs that appeal to all your senses. I carefully analyze every detail of the design to ensure final outcome will be not only aesthetically pleasing but also authentic and meaningful. That's what beauty means to me.
Every interior I design is focused on craftsmanship and longevity. My interiors are made to last beyond seasons and short-term trends. To ensure that I use nature's favorite materials. Quality is the starting point for the development of every new design. Right from the first sketches to the final design. If you seek for comfort, discreet luxury and effortless elegance you have found the right place.
My designs are always sophisticated, yet full of pure and simple lines. I balance warmth and boldness, effortless elegance with playfulness, bringing and adventurous spark to every space. At the heart of all this is the home: the centre of your universe. Space where happiness can flourish.
Let's begin our creative
journey